03. Mar 22:00
LimeChat
LimeChat is an IRC Client — another one you might say.
So, what makes it so special? For one thing it is written in RubyCocoa and that means I can hack it. And it's fun to. Also MacIrssi chokes on UTF-8 these days and I do not like Colloquy or any other Mac only Clients that much. And now for the main reason of this entry.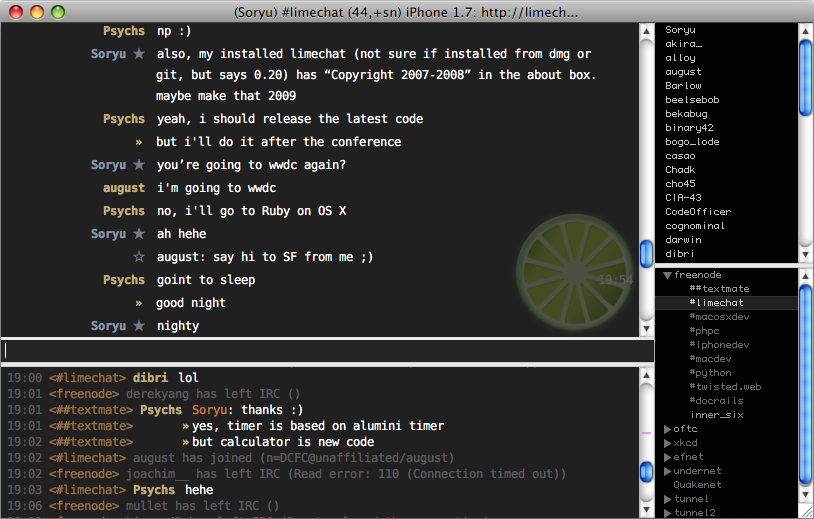 I don't think there is much to say about the default themes LimeChat ships with, so this screenshot is of a theme I made after a design by Infininight (TextMate community activists will know him) who was a little inspired by DaringFireball I'm told. Not that I would know ;) It features icons/images for some channels I frequent. If you want it to include an image of your favourite channel feel free to send me a link to it in IRC and I will include it.
Download the Limelight Theme here. Unpack it in ~/Library/Application Support/LimeChat/Themes, select it in the "Theme" Tab of the Preferences Pane and enjoy. I will update it periodically with new LimeChat releases and/or channel images.
The official LimeChat Website can be found over at SourceForge. There is also limechat.net featuring downloads for Windows (which I have not tried).