03. Nov 22:15
Power
I have a new MacBook Pro. And a picture is worth more than a thousand words, right?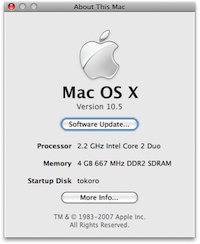 (It also has a 7200 rpm drive, so this baby really rocks.)
And here it is in its natural environment.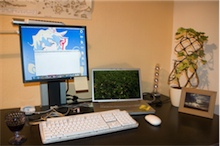 Matias Tactile Pro 2.0, Wireless Mighty Mouse, Harman Kardon Sound Sticks II, Eizo L568 and LaCie d2 Quadra Hard Drive. Also note the xkcd Online Communities Poster.